shader_transparent_chicago
Edit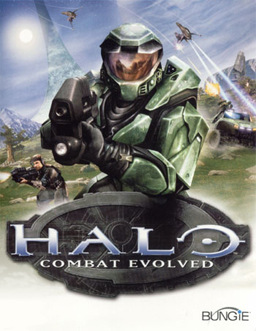 The transparent chicago shader is applied to surfaces that require transparent elements. This shader can contain up to 4 "stages" of bitmaps, where each stage and its alpha can animate and blend to form final accumulated diffuse and alpha channels. The shader can be given a final framebuffer blending function too, like add for holograms.
Alpha-tested BSP surfaces like 2D billboard trees and ladders can use the simpler shader_environment instead.
If referenced as an extra shader layer, this tag will inherit some fields from its parent regardless of its own flags (e.g. first map type).
This tag inherits fields from shader which are not shown here. See the parent's page for more information. The following information is unique to the shader_transparent_chicago tag.
Thanks to the following individuals for their research or contributions to this topic:
Kavawuvi (Invader tag definitions)
MosesOfEgypt (Tag structure research)