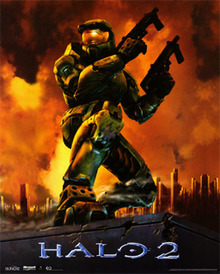 Halo 2 is the second installment of the Halo franchise and sequel to Halo 1. It was originally released for the classic Xbox, but has since been ported to PC twice with Halo 2 Vista and MCC, and to Xbox One with Halo 2 Anniversary.
Modding of Halo 2 is supported with the Halo 2 Editing Kit, and community tools like Assembly and Jointed Model Blender Toolset. Project Cartographer is a popular mod of the original H2V port which restores online play and adds additional features.
Like Halo 1, Halo 2's tags play a large role in modding.